"Inspiring the imagination and seeking new heights"
Science Faculty staff have at the forefront of their teaching and planning of this vision statement. We hope as science staff to inspire students in science and to give them the necessary tools and encouragement to pursue science as a future career choice or path. Science is compulsory for all students from Years 7 to 11 at De La Salle College and from Years 12 to 13 the students choose the options or senior science cores made up of Chemistry, Biology, Physics, and Earth and Space Science.

The Science Faculty

offers

students an opportunity to engage with all four strands of Science as prescribed in the NZ Curriculum.
General Science Courses for Years 7 – 10:
Nature of Science
Material World
Physical World
Living World
Planet Earth and Beyond
NCEA Science Courses as offered at De La Salle College:
 

 Level 1 (New Zealand Curriculum Levels 5-6)

Science is the field of study concerned with discovering and describing the world around us by observing and experimenting. Biology, chemistry, and physics are all branches of science.

Possible careers : Medicine, food technician, mechanic, engineer plus 1000's more!

     The course  information for 2022 can be found below

 
 
 
 
 

Levels 2 and 3 (New Zealand Curriculum Levels 7-8)

Chemistry is the branch of science concerned with the substances of which matter is composed, the investigation of their properties and reactions, and the use of such reactions to form new substances.

Possible careers: medicine, food science, pharmacology, conservation, and enviro law.

     Course description:

 
 
 
 
 

 Levels 2 and 3 (New Zealand Curriculum Levels 7-8)

Physics

is the branch of science concerned with the nature and properties of matter and energy. The subject matter of physics includes mechanics, heat, light and other radiation, sound, electricity, magnetism, and the structure of atoms.

Possible careers: engineering, architect, geologist, particle physicists, sound tech.

 

 

 
 
 
 
 

 Levels 2 and 3 (New Zealand Curriculum Levels 7-8)

Biology

is the study of living organisms, divided into many specialized fields that cover their morphology, physiology, anatomy, behavior, origin, and distribution.

Possible careers: medicine, zoologist, pharmacist, nutritionist, and marine biologist.

 

 
 
 
 
 

 Levels 2 and 3 (New Zealand Curriculum Levels 7-8)

Earth and Space Science

is the branch of science dealing with the physical constitution of the earth and its atmosphere plus the wonders of space itself.

Possible careers: environmental scientist, meteorologist, ecologist, climatologist.

     Course description:

 
 
 
 
2022 Science Faculty Staff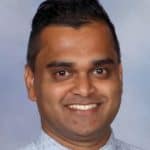 Mr. Ajinesh Kumar – Head of Faculty 
Email: kumara@delasalle.school.nz
2022 Classes:                                           

PHY201 P

HY202 PHY301 ESS301