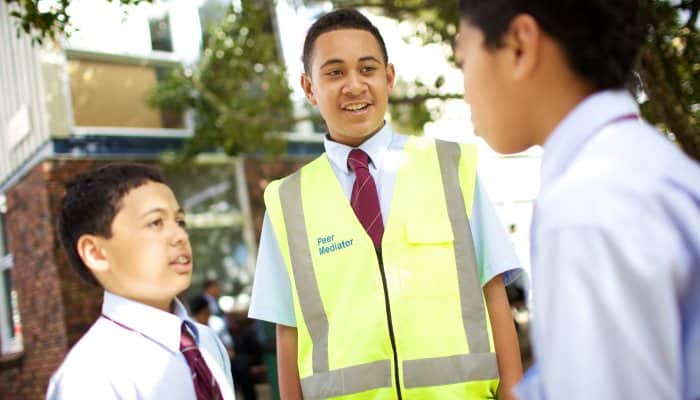 Pastoral Well-being
De La Salle College believes that holistic well-being of staff, students and their families is pivotal for effective teaching and learning.
Values
Values are ethical standards that at De La Salle College are informed by the Gospel of Jesus Christ and embedded in the teaching tradition of the Catholic Church. Values are expressed through the way people think and act. At De La Salle College the two (2) core values are: Honesty and Respect.
If young men are honest with themselves and others they will grow to be good men in the fulfilment of God's plan. If young men at De La Salle College respect self, others, and property, they will grow aware of their responsibility to others and the environment, that rights are earned, and that honesty and respect are the two core values of the 'social contract' upon which all modern democracies depend.
A Student Services Team operates in the College which aims to ensure that all students are well cared for.  This is done in a variety of ways through the various professional skills each member of the team brings to the College. Year Level Deans submit an annual Pastoral Care Strategic Plan for their Year Group each year.
The Principal and Staff invite parents to keep closely in touch with the College over their son's growth and development.  Any assistance the Staff and Principal can provide the home, they are happy to do so.