Share the Mission 2018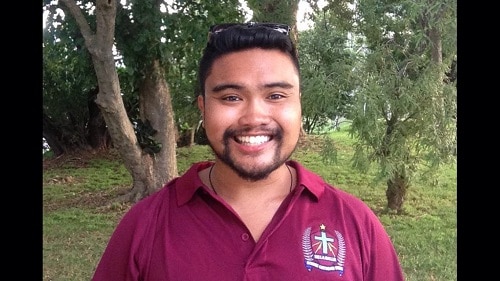 Franco De Joya
Franco De Joya graduated in 2017, from Oakhill College, a Lasallian high school located in Sydney, Australia. Throughout his Oakhill experience, he was involved in a variety of extra curricular activities such as Rugby Union, Plays, Debating, Musicals, Choirs, Slam Poetry and Public Speaking; however above all, he had a particular interest in service, and was witness to the potential that education had to not only touch minds, but to touch hearts. Franco has joined the Lasallian Volunteers program, in the De La Salle College placement, with the belief that such a hands on experience in a school environment would allow him to explore his passion for education, as well as learn how to adult away from home. He finds through his involvement in the classroom, rugby, debating, cultural groups, camps and retreats at De La Salle College, that he is not so much teaching the students – they are teaching him. ​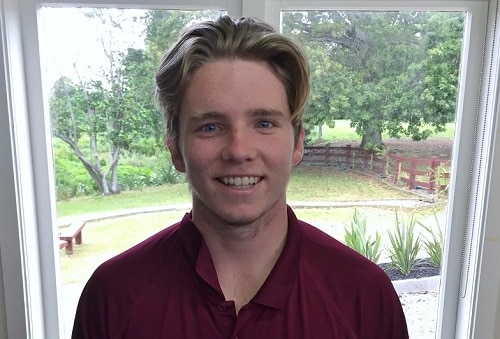 ​Lachlan Stewart
Lachlan Stewart graduated from Southern Cross Catholic College, a Lasallian school located on Brisbanes' northside in 2017. During his senior year, he was named the College Captain, a role which enhanced the aspects of Faith, Service and Community for him. He was also involved with many extra-curricular activities, including Futsal, Australian Rules Football and Gaelic Football. Lachie was also co-recipient of Southern Cross' Principal's Award in 2017, for outstanding contribution to all aspects of College life.
In 2018, Lachie chose to embark on his Lasallian Volunteer's journey, right here in De La Salle College, Mangere East. Since being here, he has been involved with Year level camps, as well as junior cricket and futsal sides. Lachie is excited to see where this year takes him, and hopes to enhance his love for Physical Education.
Share the Mission 2015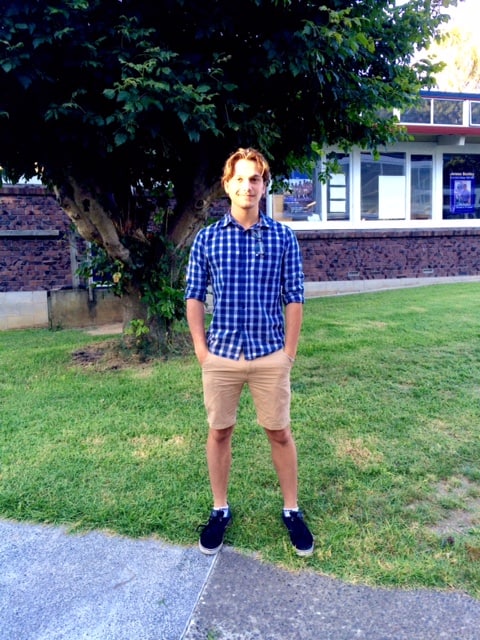 Adam Heaton
Adam is a humorous, likeable and energetic graduate from St Bede's College, Mentone, Australia. He declares, "I wish to join the program to be able to help others and allow them to have luxury that most people in my social status tend to take for granted." He has worked in poorer areas of Melbourne to join a homework program for younger marginalised students. He has worked in a pharmacy for the last 4 years coming into contact with all walks of life. He has also played soccer and voted by his peers as captain on multiple occasions. In future he wants to be a counselling psychologist and believes Share the Mission will allow him to understand a new culture and people. He has an open challenge to living within a new community but also enjoys good times of solitude to contemplate the experience. He strongly desires to go to the New Zealand placement and has actively been researching about the placement and especially, De La Salle College.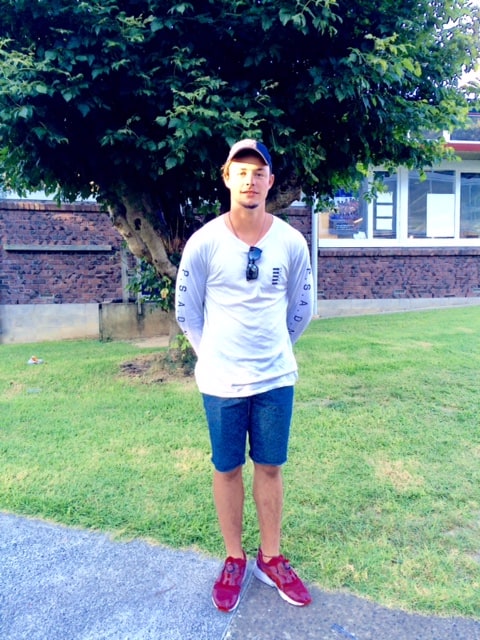 Jake Taylor
Jake Taylor graduated last year, 2015, from La Salle College, Middle Swan, Australia. He is an avid sports person, playing representative AFL and willing to teach others on sports and activities. His enthusiasm is evident in his previous job at Rebel sport and his role as Sports Captain for his college. He is continually looking for ways to help those around him. He has learned to live in a diverse community, having lived with his mum in a household that accepted marginalised people. He has volunteered running holiday clinics for the Auskick program and many after school programs.
He is open to learning more of what De La Salle College, Mangere, Auckland, has to offer in terms of his faith and his role as a Share the Mission Volunteer, under the guidance and mentorship of Helen Annafjeh, the Sports Coordinator. In Jake's own words "before I attended La Salle (High School), I had no idea what the word faith even meant. But since I have been at La Salle College my faith journey has had its ups and downs. Especially not being baptised I found it hard to understand what people were talking about at times but everyone has been very supportive and my faith is quickly growing into a big part of my life. I have travelled a long way but as I grow older I understand more and have developed a way of praying that suits me best and it has given me so much strength". He is open to learning more about the faith and grasping a deeper understanding. He is looking forward to being able to ask all the Brothers some questions about faith and enjoy community life in Mangere, Auckland.