Principal's Update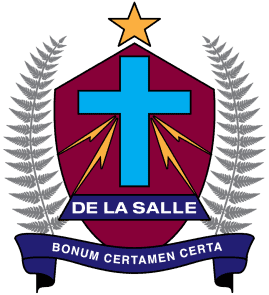 Greetings to our De La Salle Community
I hope that you and your family are safe and well and all coping with the challenges that come from this new period of lockdown.
You may have seen or read media reports that the Ministry of Education has proposed the idea of allowing Year 12 & 13 student's to attend school at Level 3 and be taught face to face in small bubbles of no more than 20.
Today the De La Salle College Board of Trustees met to discuss this proposed idea and how our College would respond.
After careful consideration, much discussion and prioritising the overall health and safety of our students, families and community; it was the Board's decision that De La Salle College will not be allowing our Year 12 & 13 students to return to school at Alert Level 3.
During the first Level 3 lockdown in April and May, we were very fortunate that COVID-19 did not make its way into our community.  This time we have not been so fortunate and this fact has guided our Board's decision.
For your information the College Board of Trustee's made a decision not to allow our Year 12 & 13 student's to attend class in person for the following reasons:
The closeness of positive COVID-19 cases around our College community and the possible chance of community transmission from these local groups.
The growing ability of our students to continue their learning online from the safety of their own home bubble.
The growing ability of our students to adapt to a more self-managed learning style to benefit their future careers and occupations.
Pressure on our Senior students to attend school even when they do not feel safe doing so.
Possibility of infecting family members particularly Grandparents at home or in a student's bubble.
Pressure on College teaching staff to teach at school and also online to all other year levels.
Minimal student class size bubbles meaning some students may miss out.
Our community has shown it is far more cautious during this current Level 3 lockdown and are happy for their son's to continue learning online until the decision is made to move into Level 2.
NZQA have indicated that school's can be more flexible in the evidence used for NCEA assessments.  This evidence will take into account a student's NCEA qualifications.
There are other school's pushing for Year 12 & 13 students to be allowed back at Level 3.  This is being driven because the school's are doing Cambridge International exams and working to very reduced time frames.
I believe that our young men learn best when they are in class and are being taught by their teachers.  This is always De La Salle's preferred method of teaching and learning.  However at this time we must first consider the health, safety and well-being of not just our students, but our whole community hence the decision.
The College Board of Trustee's decision has been made for the safety of our whole community and not a decision that was made lightly; It is the right one.
Stay safe and well.
God bless
M Hogarty
Principal