Thank you for your patience as the College work through how to best support your son's online learning in these challenging times.  It's uplifting to know we have some wonderful initiatives happening from both students and teachers.
Staff sent out around 150 packs of school work to families on Tuesday and Wednesday. Positive feedback has been received about the mail-out based on email responses.
If you know of any student who urgently requires learning materials, we may be able to help out where we can. Sadly, we will not be able to help everyone.
We've received a steady stream of requests for help from families. Any updates of contact emails would be very appreciative and can be directed to Bianca Leau.
If your son has difficulty accessing his online learning, it is very important to let the College know. We encourage you to make contact with your son's Dean if help is needed. He can also email his Subject teachers' directly.
The most common issue is how to access Microsoft Teams and Class Notebooks when online. For students to access their work, they need to open Google Chrome on their device. In Google or some other search engine type 365 login in the search bar or type https://login.microsoftonline.com/ at the top of the window in the address bar.
To access Microsoft365 your son's name is his Username: firstname.lastname@my.delasalle.school.nz – A common error is to forget the "my".
His password is the same password used to access the school network or the KAMAR portal. If there are password issues please email your son's Dean.
Once logged into Microsoft365 your son should check his email Inbox under Outlook.
Here he will receive emails and messages from teachers and classmates. Some of these emails will invite him to join classes or Teams where he will see uploaded subject lessons. For Teams you can download the application here or work directly online through Google Chrome.
Some good news to support you either working and/or studying at home – your internet service provider whether Spark, Vodafone, Vocus/Slingshot, 2Degrees or Trustpower have all advised they have removed their data caps and the possibility of any extra charges based on usage.
Ministry of Education Resources
The Ministry of Education has also provided some resources for families during the lockdown period. This week, the Ministry of Education launched two complimentary websites to support learning from home: Learning from Home https://learningfromhome.govt.nz/ and Ki te Ao Mārama https://www.kauwhatareo.govt.nz/ki-te-ao-marama/ 
More resources will be added over time.
Reminders
You will understand the importance of routine for your family. If your routine has been shaken up, like you're now working from home, it's good to structure your time. Routines are reassuring and promote health and physical wellbeing. During lockdown please note the following suggestions:
| | |
| --- | --- |
| ·        Establishing a routine | ·        Sleep and eat well |
| ·        Keeping safe by following the guidelines | ·        Take time for recreation and relaxation, *Exercise |
| ·        Study and learn – even if it is the holidays teachers will still be prepared to help | ·        Connect with family and friends through email/online/phone – then take a break from a device |
The following websites are from UNICEF – they also give some useful suggestions.
Tips for teenagers:
https://www.unicef.org/coronavirus/how-teenagers-can-protect-their-mental-health-during-coronavirus-covid-19
Tips for parents:
https://www.unicef.org/coronavirus/covid-19-parenting-tips
Finally, for our Pacific families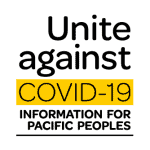 If you are not aware, the Ministry for Pacific Peoples' has been working to ensure useful information is available for our Pacific communities with support messages from Pacific community leaders in nine Pacific languages – Samoan, Tongan, Cook Islands Maori, Fijian, Niuean, Tokelau, Tuvalu, Kiribati and Rotuman.
A one-hour special will be aired on Tagata Pasifika's segment on Saturday at 9am; and Sunday at 7.35am. The Ministry is asking you to reach out to all your family members, community groups, friends and group chats to ensure our Pacific community groups are watching the programming on both days.
Let's Unite Against Covid-19 together. 
Live Jesus in our hearts – Forever
 Mr Phil Doyle
Assistant Principal
De La Salle College